Here are some of the items that will be available to bid on silent auction and up for grabs on the raffles on  May 7th.
A framed eagle print, donated by River's great aunt and uncle —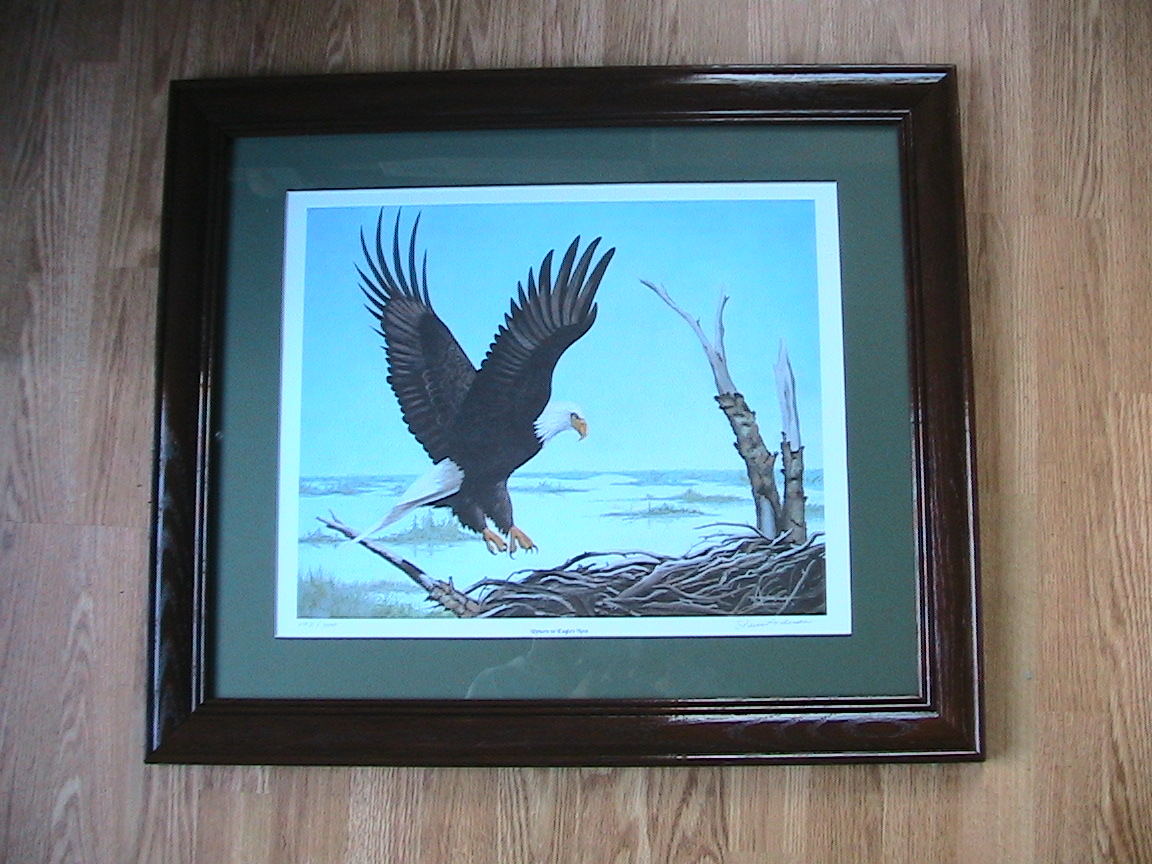 Isn't this just beautiful?
Also, this hand-painted eagle's feather was framed and donated —
We are blown away at this talent, being able to paint on a feather! Just amazing!
Jeff's Small Engine in Milltown donated this helmet —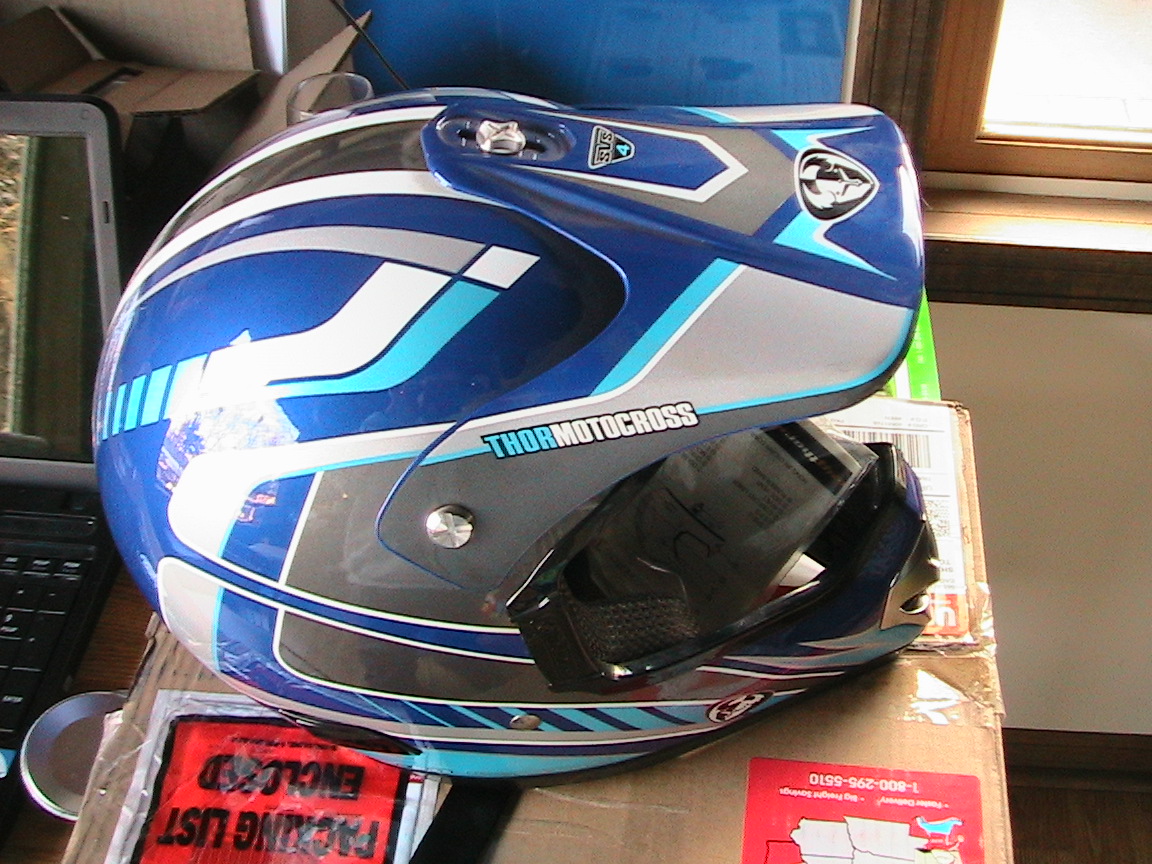 A Clay Matthews wall hanging was donated by River's Grandmother —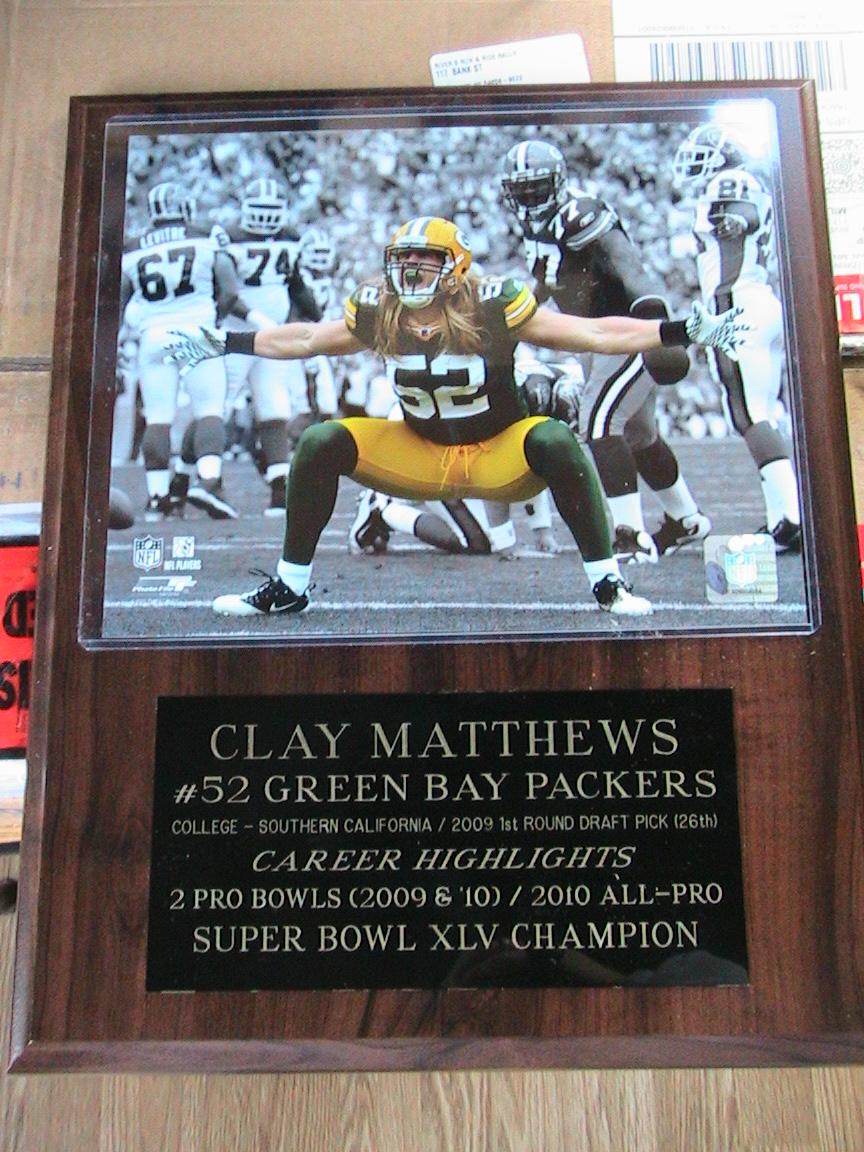 In the mail today we received an autographed picture of The Minnesota Wild's left wing: Eric Nystrom (#23) !
Lastly, Sterling Bank is sponsoring hats for this year's event, they will be available for purchase at the event.
There will likely be more photographs of prizes to come this week! We are so grateful to all of the donors, and appreciate everyone's support. Join us on May 7th for your chance to win!