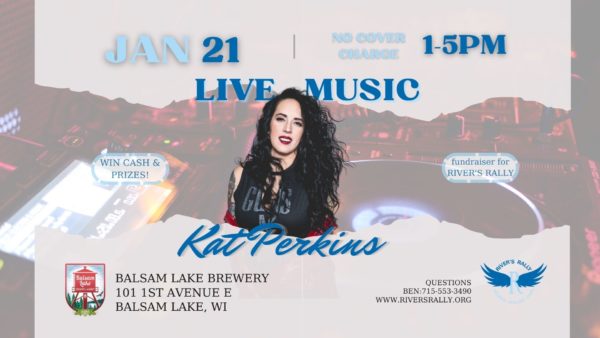 Come for the show, take a chance at winning prizes and cash throughout the day. Music starts at 1:30pm!
Kat Perkins grew up in Scranton, North Dakota surrounded by a family of musicians and quickly knew at a young age that performing is what she wanted to make her life career. She eventually moved to Minneapolis, Minnesota and was on NBC's The Voice in 2014 where she made it into the top 5! Kat has since gone on an average of two military tours per year to perform for the troops overseas, sold out venues across America with a variety of themed performances and tours, and began going into schools to speak to students about following their dreams, living a Fearless life, and making a positive impact on the world. She also began a nonprofit foundation, The Rising Star Foundation, providing scholarships and opportunity for aspiring musicians while also giving back to the local community.
We are so excited to have Kat perform for this fundraiser! Random note: Ben and Deanna saw Kat perform at Hope Rocks (a fundraiser for Faith's Lodge) in 2014 after her season of The Voice ended.
We are looking for sponsors and gift baskets for raffles to help fundraising for this event. Reach out to Ben (text/call: 715-553-3490) for more information.