We received the t-shirt proofs!! Aren't these the coolest? We are very excited to see them!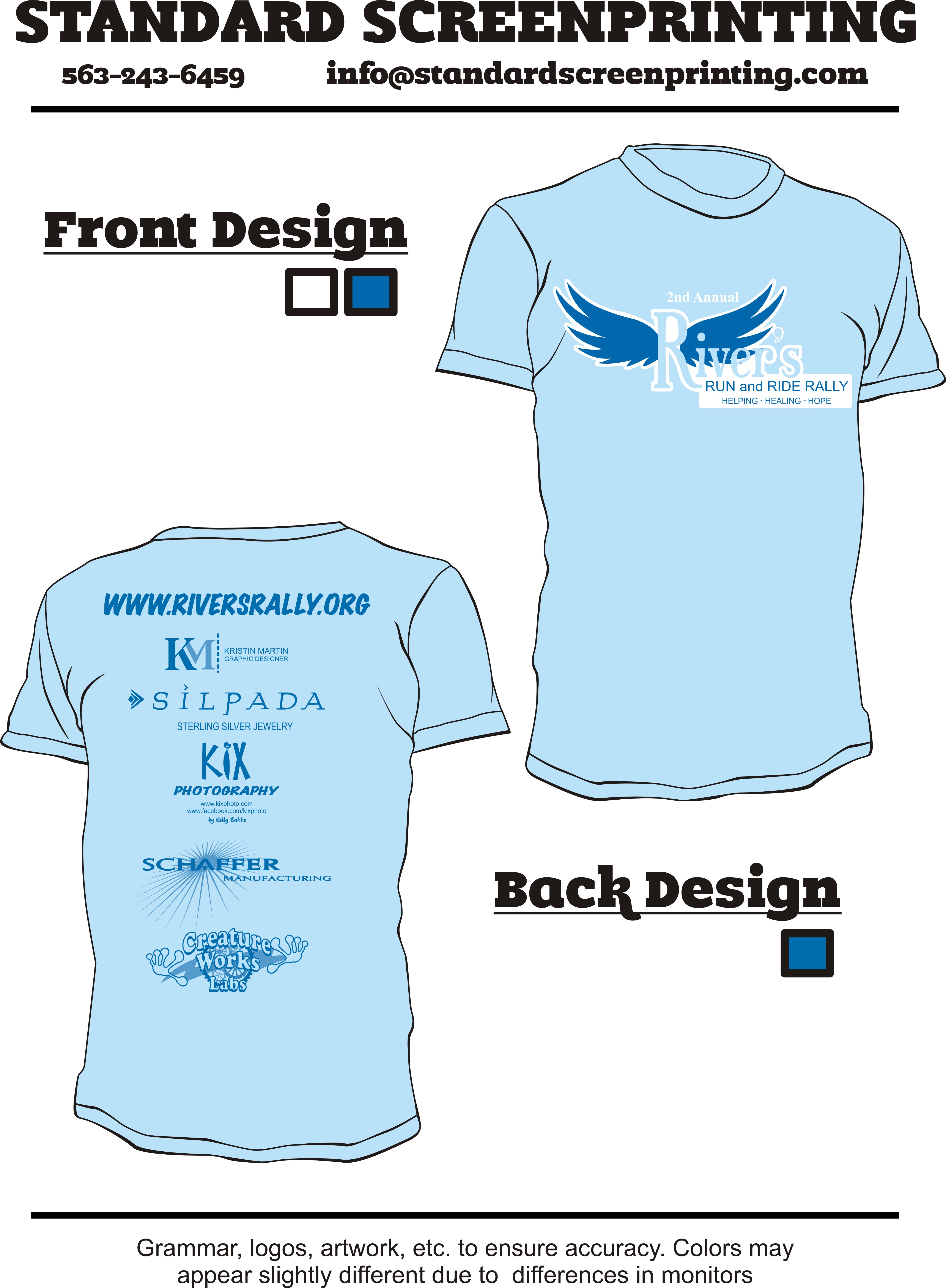 Thank you to all of our sponsors!
The cost will be $15.00 per shirt if you are not participating in the races.
Race participants will receive a shirt as part of their registration.
Children under age 10 participating in the 5K walk will receive a t-shirt for $10.00.
Our volunteers will get the opportunity to purchase them for $10.00.
If you can donate your time the day of the event, please come to our meeting on April 3rd, 2011 at 1:00 at the Milltown Community Center.
Also, theregistration form is posted, so you can view, fill out and send in, as soon as you are ready to register! Please send any questions to Ben: ben@riversrally.org or 715-553-0212.
We are getting very excited as the event draws closer! Hope to see you there!